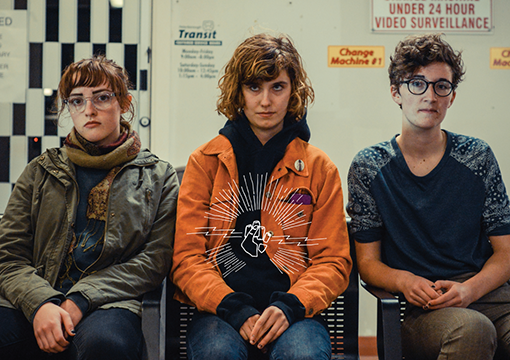 Megjelent a Lonely Parade új nagylemeze, úgyhogy felesleges tovább erőlködnötök.
A The Pits az elmúlt 15 év legszuperebb coming of age albuma. Egy hatalmas fiatal felnőttkori frusztráció bomba, technikás post-punk köntösbe bugyolálva, ami a 37 perces játékidő alatt pontosan tízszer robbantja fel maga körül a világot. Nincsenek üresjáratok, ohne unalom és szerencsére a túlzott nosztalgia mámor sem nyomja rá a bélyegét. Pedig lenne rá esély, mert minden benne van, ami az elmúlt 30-40 év független gitárzenéjében szuper volt. De hiába, mert annyira ügyesen építkezik belőlük, hogy az elképesztő stíluskavalkád ellenére sem hasonlítható igazán semmihez. Ráadásul baromi jól is szól, ami leginkább Shehzaad Jiwani-nek (Greys) köszönhető. Nem akarok felesleges összehasonlításokba bonyolódni, de aki ezek után is azt állítja, hogy az év indie rock szenzációja a Snail Mail debütlemeze, annak minden bizonnyal agyára ment a Sargentini-jelentés.
Ma amúgy napvilágot látott egy másik szuper lemez is.